CURRENT PROJECTS

Naoero Sports Complex - Nauru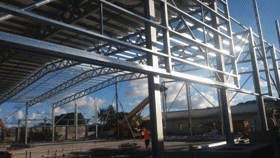 New Ausaid funded community multi-functional sports facility, semi enclosed under a 11.2 metre high steel structure with natural and mechanical ventilation. Multi switched internal LED highbay luminaires providing dedicated illumination levels for basketball, volleyball and other sports, for training and competition. Including a main switchboard and power supply, general power outlets, water pumping and monitoring, external and emergency lighting

.

More...
Funafuti Airport Terminal - Tuvalu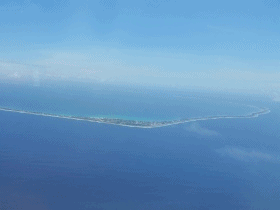 New international terminal building for this small pacific island country replacing a very basic existing structure. Inclusive of a main switchboard, underground cabling, general and emergency lighting, communications, public address, fire detection and mechanical air ventilation systems. More...
Loloata Resort - Port Moresby PNG
Redevelopment of this popular island resort into a modern and high standard facility. Incorporating mains and distribution switchboards, generators, extensive underground services, elaborate internal and external lighting, general power, communications and fire detection systems. More....
---
RECENTLY COMPLETED PROJECTS

IPA Bully Beef Wing - Port Moresby PNG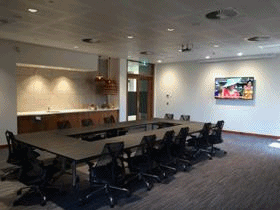 High technical new office development for the Institute of Public Administration. Including sophisticated lighting and controls, advanced security systems interfaced with the communications and audio visual, switchboards, cable reticulation, general power and fire detection systems

.

More...
School of Nursing - Lae PNG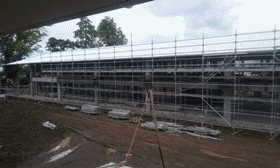 New and refurbished multi storey teaching buildings being part of the Lae Hospital upgrade. Including main switchboards, standby generator, underground cabling, general, emergency and area lighting, communications, nurse call, cassette air conditioning and kitchen exhaust systems.
Star Mountain Multi Level Carpark - Port Moresby PNG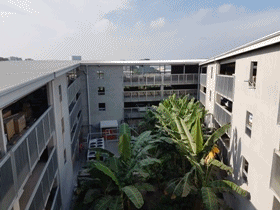 New 7 level multi-storey carpark to service the new conference centre and hotel. Incorporating main and distribution switchboards, supply cabling, general and emergency lighting , fire detection, communications and access control with CCTV monitoring and boom gates. More...